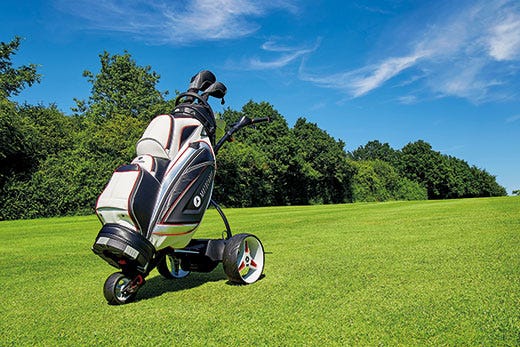 We are pleased to announce the introduction of an advanced version of the hugely popular S1 model featuring downhill speed control and the UK's first electronic parking brake.
The new S1 DHC electric trolley incorporates the same features as the latest 2016 S1 model, but can maintain a constant speed while moving down a gradient - thanks to a special single motor that offers downhill braking coupled with an electronic parking brake.
The motor automatically adjusts its power output to control the rate of descent without the golfer having to make any adjustment to the pre-hill speed setting, while the exclusive parking brake will hold its position even on the steepest of slopes thanks to a proven solenoid braking system.
As well as the obvious advantage of greater control on undulating golf courses, the trolley is significantly lighter in weight than previous dual-motored models boasting similar functionality for demanding terrain.
"A growing number of customers were asking us for a downhill control model," said Neil Parker, Sales Director. "It's proved itself in markets where golf course gradients are often more severe and we believe demand here will be significant."
The new S1 DHC trolley is available from your local Motocaddy retailer with a choice of Standard or Extended range Lithium battery.